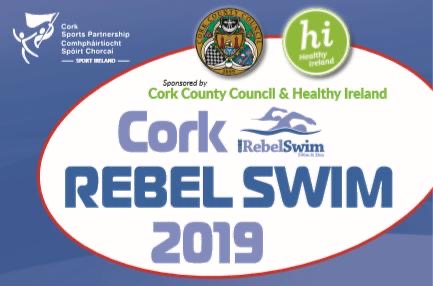 Places still available Bishopstown and Mayfield Sports Complex
Option to swim either 500m or 1km
Swim is open to those 13 years and over
For more info & to book go to www.corkrebelswim.ie
https://sundayswellsc.com/wp-content/uploads/2017/12/WEBSITE-TEXT-LOGO-Swim-Ireland-Affiliate-300x95.png
0
0
Andy Feenan
https://sundayswellsc.com/wp-content/uploads/2017/12/WEBSITE-TEXT-LOGO-Swim-Ireland-Affiliate-300x95.png
Andy Feenan
2019-11-01 15:06:36
2019-11-01 15:06:46
Rebel Swim 2019
https://sundayswellsc.com/wp-content/uploads/2017/12/WEBSITE-TEXT-LOGO-Swim-Ireland-Affiliate-300x95.png
0
0
Andy Feenan
https://sundayswellsc.com/wp-content/uploads/2017/12/WEBSITE-TEXT-LOGO-Swim-Ireland-Affiliate-300x95.png
Andy Feenan
2019-10-23 15:09:32
2019-10-23 15:16:50
Swim Swam: AGE GROUP SWIMMING PLATEAUS
https://sundayswellsc.com/wp-content/uploads/2017/12/WEBSITE-TEXT-LOGO-Swim-Ireland-Affiliate-300x95.png
0
0
Andy Feenan
https://sundayswellsc.com/wp-content/uploads/2017/12/WEBSITE-TEXT-LOGO-Swim-Ireland-Affiliate-300x95.png
Andy Feenan
2019-10-21 18:17:11
2019-10-21 18:55:48
Swim Ireland Masters Newsletter October 2019
https://sundayswellsc.com/wp-content/uploads/2017/12/WEBSITE-TEXT-LOGO-Swim-Ireland-Affiliate-300x95.png
0
0
Andy Feenan
https://sundayswellsc.com/wp-content/uploads/2017/12/WEBSITE-TEXT-LOGO-Swim-Ireland-Affiliate-300x95.png
Andy Feenan
2019-10-12 10:22:28
2019-10-12 10:22:32
Swim Ireland Board Meeting 24th September 2019
SWSC travelled to Fermoy on Sunday with a total of 19 swimmers to compete in a very busy Level 1 Development Meet.  
Despite a few nerves (which were overcome) the swimmers were outstanding.
Lots of Development 2 Times were achieved and some super swims took place and PB after PB was delivered by every swimmer in the pool
As a Coach, I was very proud of them all.
Some swimmers were lucky enough to be in the medals – Dylan Gunn who had 4 events 100 Free /50 brs ,50fly and 50 free achieved a medal in all events, taking home 2 Gold and 2 Bronze.
Conal Gilland also in the same age group, had 2 events 100 Free and 100IM and took home Gold and Silver.
Well done to all the swimmers on a great day of swimming and thanks to Andrea and Claire who did a great job as Team Managers and of course to all parents who were officials.
We as a club are very grateful to you all.
Kelly Gallagher
SWSC Coach
https://sundayswellsc.com/wp-content/uploads/2017/12/WEBSITE-TEXT-LOGO-Swim-Ireland-Affiliate-300x95.png
0
0
Andy Feenan
https://sundayswellsc.com/wp-content/uploads/2017/12/WEBSITE-TEXT-LOGO-Swim-Ireland-Affiliate-300x95.png
Andy Feenan
2019-10-09 17:09:19
2019-10-09 17:09:23
Fermoy Development Gala October 2019
Andrew Feenan joins the National Performance Pathway squad; Richard Cassidy is appointed to the Performance Advisory Group; three of our girls are selected for the Swim Ireland future 4 x 200 relay squad, and Sean O'Riordan gets his UCC Sports Scholarship renewed.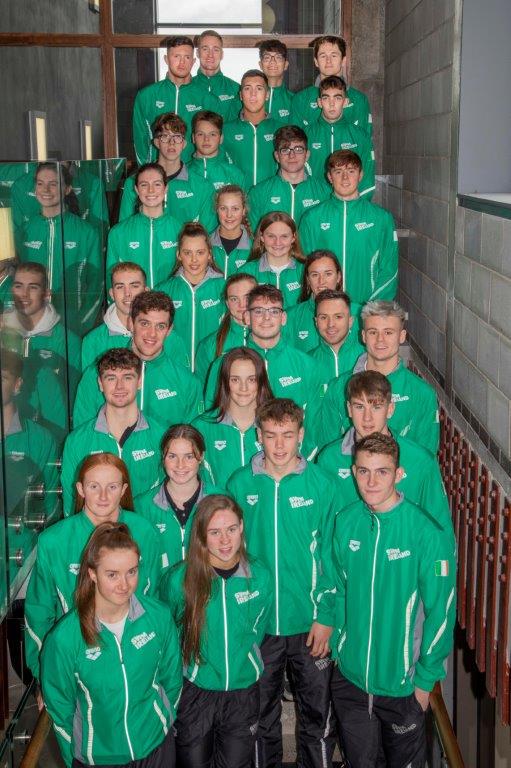 Having achieved the tough qualifying time of 2:21.36 for 200m Breaststroke at the 2019 Summer Nationals, Andrew Feenan (pictured above with the National Squad) becomes the first Sunday's Well and Cork swimmer to be inducted into the Swim Ireland National Performance Pathway Squad aiming for the Paris Olympics in 2024. This squad will have several training weekends in the National Aquatic Centre in Dublin in the 2019/20 season. Andrew, whose next major meet is the Short Course Nationals in Dublin in December.
Continuing the good news, our Head Coach Richard Cassidy has been invited by the Swim Ireland National Performance Director Jon Rudd to be one of the three independent members of the National Performance Committee, which advises on Ireland's International teams. This award is made on the basis of performance of Richard and our swimmers at National
Competitions.
Also, on the basis of their excellent relay performances at the Summer Nationals, three of our girls, Ellen Lee, Rachel Farr and Lauren Farr have been selected as part of a National squad that aims to produce future Internationally- successful 4 x 200 freestyle relays. This is a model that has been employed in Canada and which led to a Bronze medal at the Rio Olympics.
Finally, Sean O'Riordan, who recently achieved 9th and 11th places in the S13 category at the Para World Championships in London, has had his UCC Sports Scholarship renewed for the 2019/20 season. He is the only swimmer to be so honoured in a very tough field which includes World Champions in rowing and other sports. SWSC now have several active swimmers attending UCC some of whom like Sean continue with a full-time training programme with the club.
Tom Cross
SWSC President
https://sundayswellsc.com/wp-content/uploads/2017/12/WEBSITE-TEXT-LOGO-Swim-Ireland-Affiliate-300x95.png
0
0
Andy Feenan
https://sundayswellsc.com/wp-content/uploads/2017/12/WEBSITE-TEXT-LOGO-Swim-Ireland-Affiliate-300x95.png
Andy Feenan
2019-10-04 16:06:37
2019-10-04 16:24:00
Exciting News for SWSC